Q:OS is a cloud-based Enterprise Operating System designed to provide superlative analytics, simulation modeling, and machine learning-enabled planning for just-in-time, just-in-context, and just-in-place decision-making for the world's most demanding problems.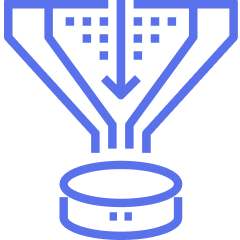 Data Ingest
Ingest, cleanse, organize, and integrate new data sets with all existing data in minutes instead of weeks or months
Simple automated workflow bypasses the need to coordinate activities between IT and other teams to onboard new data sources

Connect to any existing third-party apps with API-based integrations to incorporate activities such as alerts and notifications within highly customizable data flows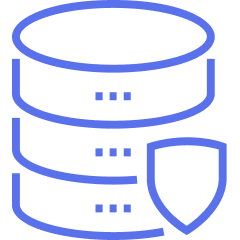 Data Storage
Different data types require different storage options for optimal accessibility. Our support for varied data paradigms enables whatever solution suits your data best, with optional tagging for automated data retention policies.
For more complex use cases, our patented, interactive hybrid graph & time series data store provides a digital replica of real-world systems. It allows users to contextualize and visualize relationships and interactions between entities such as users, hosts, applications, services, and business processes - over time and in real time.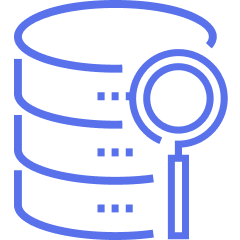 Data Search
A single UI allows users to issue a single query across all data stores and models
Access data for advanced analysis with high precision using intuitive, concise queries
Search parameters and results can be stored for future automations or reporting
Supports Grok parsing for highly customizable search patterns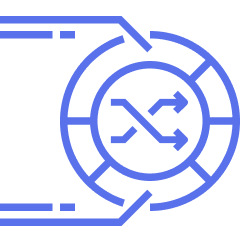 Data Transformation
Intuitive drag-n-drop Pipeline Builder enables users to coordinate activities ranging from simple notification messaging to complex workflows like identifying and alerting on anomalous behavior in near real-time.
Easy-to-use Rule Builder allows users to define Event-Condition-Action (ECA) thresholds, triggers, and adjustably automated activities or recommendations.
Workflow outcomes and derived data can be used to enrich new data, effectively driving optimization across the enterprise by creating a feedback loop of continuous improvement for almost any process.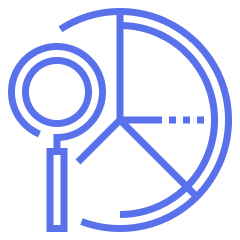 Data Analytics
A single interface supports sophisticated streaming, batch, or ad hoc analytics on high-volume and high-velocity data as it's ingested or while at rest
Built-in, advanced statistical analytics include feature extraction, clustering, modeling, interpolation, regression forecasting, funnel analysis, and behavior analytics
Protect against silent failures and drive optimization by continuously monitoring and analyzing the behavior, health, and volume of data feeds over time.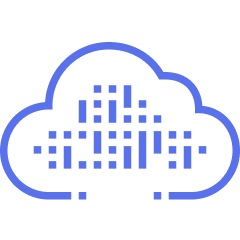 Intensive Computing
Cloud infrastructure scales compute and storage resources elastically based on your need
Streaming and batch analytics are distributed across clusters of nodes for fault tolerance and high-throughput, parallel processing
Sophisticated query results returned in milliseconds with nanosecond resolution at petabyte scale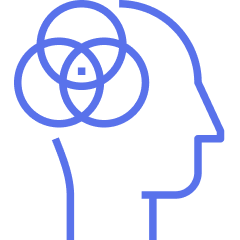 Modeling & Simulation
Go beyond empirical predictive analytics that are limited to trend analysis of past experiences. Instead, explore hypothetical outcomes and train staff virtually using "what-if" scenarios without impacting production systems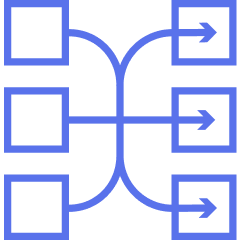 Planning, Scheduling & Optimization
Ongoing, virtual red teams identify and optimize operational inefficiencies throughout all lines of business across the enterprise by leveraging advanced AI/ML algorithms and simulation runs
Harness the full potential of your data with Q:OS
Q:OS consists of horizontally integrated microservices that scale elastically to support the development and management of decision platforms in virtually any business domain.