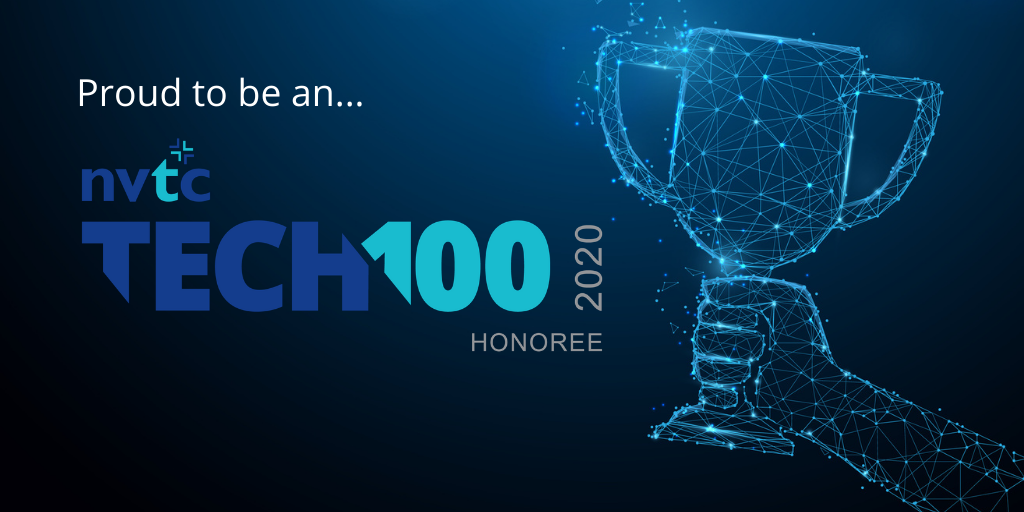 QOMPLX is honored to be included as a 2020 Northern Virginia Technology Council (NVTC) Tech100 Honoree. NVTC, a membership and trade association for the Northern Virginia technology community, today announced the 2020 NVTC Tech 100, a list of groundbreaking companies, leaders and innovators within the Greater Washington region's technology community.

"While this year has presented numerous challenges to every organization and individual, it isencouraging to see so many of the area's tech companies and executives remain resilient andcommitted to the health and wellbeing of their employees, the success of their companies, andindustry advancement. Congratulations to QOMPLX Inc. for being named a 2020 NVTC Tech 100honoree and for the positive impact the firm has made in our region."
said Jennifer Taylor, NVTC president and CEO.

This year's program attracted nearly 200 nominations that were carefully reviewed and consideredby a panel of independent judges including Joel Kallett, Managing Director of Clearsight Advisors; Sam Maness, Managing Director of Defense and Government Services Investment Banking at Raymond James & Associates, Inc.; and Jean Stack, Managing Director Global Technology and Services team and Co-Head of Government Services Investment Banking practice at Baird. The final NVTC Tech100 Award list comprises 100 tech companies and 26 executives, each consistently demonstrating dedication, vision and innovation. Winners were celebrated at the annual NVTC Tech 100 Celebration, held virtually this year due to COVID-19.