Diversity is one of the hottest topics discussed today, touching a range of aspects from schooling to the workplace. In the tech industry, a diverse workforce is key to creative problem solving. But many young organizations are not actually as diverse as they need to be to solve problems in the most creative way. A lot of startups are under so much pressure to focus exclusively on a very narrow application or use-case that they don't often get an opportunity to intentionally construct more of an interdisciplinary organization to look at the broader implications of their work.
It takes a thoughtful approach to pull people together to solve a particular problem. In a recent interview published in London's Sunday Times, Crabtree shared best practices on how the tech industry can work towards a more inclusive world.
## What role does unconscious bias play in the recruitment process?
Unconscious bias can be significant and one of the reasons why I wanted to look at whether we were even getting diversity in our applicant pool. If we aren't getting enough diverse prospects then it is our fault for not having found a way to get the right material and message into the hands of diverse candidates. We found that even the words in our job description can have a significant impact. Some of the language we were using was actually more enticing to men than it was to women. We can often say the same thing in a way that is more gender neutral or unintentionally ethnocentric. We've also learned to move some of our preferred skills from a requirements section into a preferred skills section to reduce candidate self-screening which is more common for women and people of color.
## What challenges do you face when hiring?
There is a lot of pressure to hire talent to meet urgent delivery needs and, if there is a qualified candidate, we're not always in a position to wait for a more diverse slate. So something that I want to further improve on is the balance here. In some cases we've made the decision that we're actually not going to hire into a certain role until we can wait for the best candidate for the role and for our own culture and community. We don't want to get so out of kilter with our gender and diversity targets that we become intentionally or unintentionally unappealing to some of the candidates we want to attract.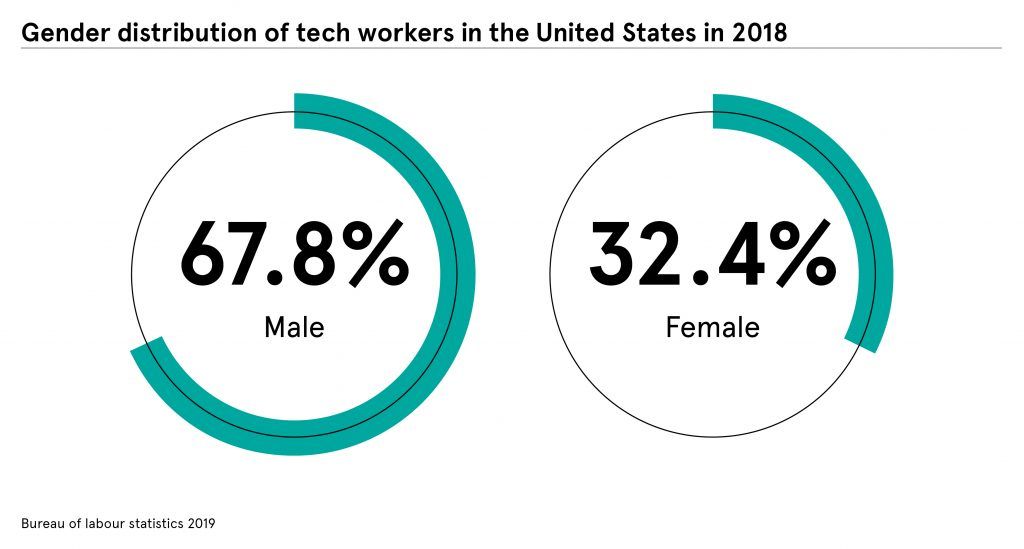 How can stakeholders work together to ensure anyone can work in technology so we can work towards a more inclusive world?
One of the debates in information security is whether or not people should focus on certifications, because a lot of talented and promising candidates may not be able to afford them. Getting hired into smaller technology companies is admittedly distinct from getting hired in large companies where some of these same certifications may be a hard and fast requirement. At QOMPLX, we put hardly any emphasis on traditional certification in hiring – we are more focused on demonstrated skills and knowledge during the hiring process.
For smaller businesses with more flexibility, one of the best opportunities for diverse candidates to build their resumes is by getting involved with things like open-source projects and tools. In these spaces their contributions are part of a community and they're actually getting integrated into broader networks which tie into employment opportunities. I would rather a prospective hire was contributing to the forward progress of the community than cramming for certification tests.
***Excerpt taken from "How tech firms can hire diversely" published by Raconteur. ***