The Monitoring & Protection suite combines a one-of-a-kind detection framework with unparalleled insight and contextual understanding of interdependent risk throughout the enterprise to more confidently protect your resources and data. Our API-based Connector utility enables integration with third-party apps to support use cases such as pushing Q:CYBER alerts to an existing SIEM solution, or automating challenge/response activites like a real-time biometric scan to confirm identity when anomalous or suspicious behavior is detected.

<!-- row 1 -->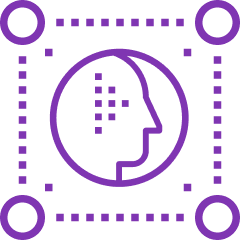 Behavior Analytics
Target malicious or unintentional insider threats with built-in detections or highly customizable definitions of suspicious or risky behavior specific to your business unit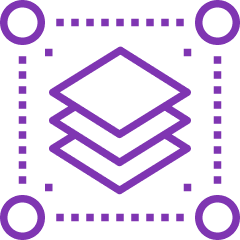 Data Classification
Define parameters for sensitive data and leverage ML-driven tools to locate, protect, and monitor sharing of that data across the enterprise, including cloud deployments
Leverage Q:CYBER for your enterprise
Q:CYBER's Monitoring & Protection suite provides unprecedented visibility, ease of management, and the context needed to understand the potential impact of any intrusion, disruption, or failure.